Belleville School of Ballet

The most important aspect of any dance study is the quality of the instructor. The instructors should always have the best possible training, should be experienced as a teacher and be interested in the welfare of their students. Staffed with the finest teachers, who have extensive backgrounds, the aim of our school is to cultivate the appreciation of dance in every student whether their hopes are for a professional career or solely for culture enrichment and personal accomplishment.

The Belleville School of Ballet has a group of young non-professional dancers and an experienced group of older dancers who are involved in various performances throughout the year. Performance opportunities for the students include the annual tap and jazz Holiday Show and the The End of Year Performance. The school hosts guest choreographers to set original and classical ballets for our dancers. In addition students may audition for BSOB and the Belleville Philharmonic Orchestra's Annual Nutcracker, which hosts professional dancers form various ballet companies.

The school offers levels from Pre-school through Adult with classes in ballet, tap, jazz, and pointe. Students with previous dance experience are required to take a placement class to ensure appropriate class level. New students may take one class at no charge to experience what dance is all about!

In an effort to continue growth in classical ballet, BSOB conducts community service classes for Southwestern Illinois College, Governor French Academy, East Belleville YMCA and New Baden Illinois Civic Center.


Thank you for your interest in Belleville School of Ballet.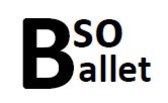 Belleville, IL
618-277-1373
No Classes June 9th - June 13
Summer classes begin the week of June 16th
Please mail your summer schedules if you have not turned them in. ​​